From ideation to developing an MVP that Completely U could take to market in under fourth months.
The Challenge
The Goodlife Group had identified an unmet need in the market for a digital health platform that opens up access to health and wellness solutions.
Before diving into development, they wanted to create an MVP that delivers the primary features of the health platform to test with the target user segment and evaluate engagement with the product and proposition.
The Solution
We proposed that the platform MVP be developed in two phases:
1. 4-Day Product Design Sprint
The product design sprint enabled the business to create outcome focused solutions that were validated with target users.
With a large group of stakeholders involved, it was important to maintain focus on delivering on the hypothesis.
The user interviews exposed unconsidered pains and opportunities that Goodlife were able to take into their product development and branding strategy.
2. Health Platform MVP
The output of the design sprint was used to accurately estimate the cost of implementing the MVP solution.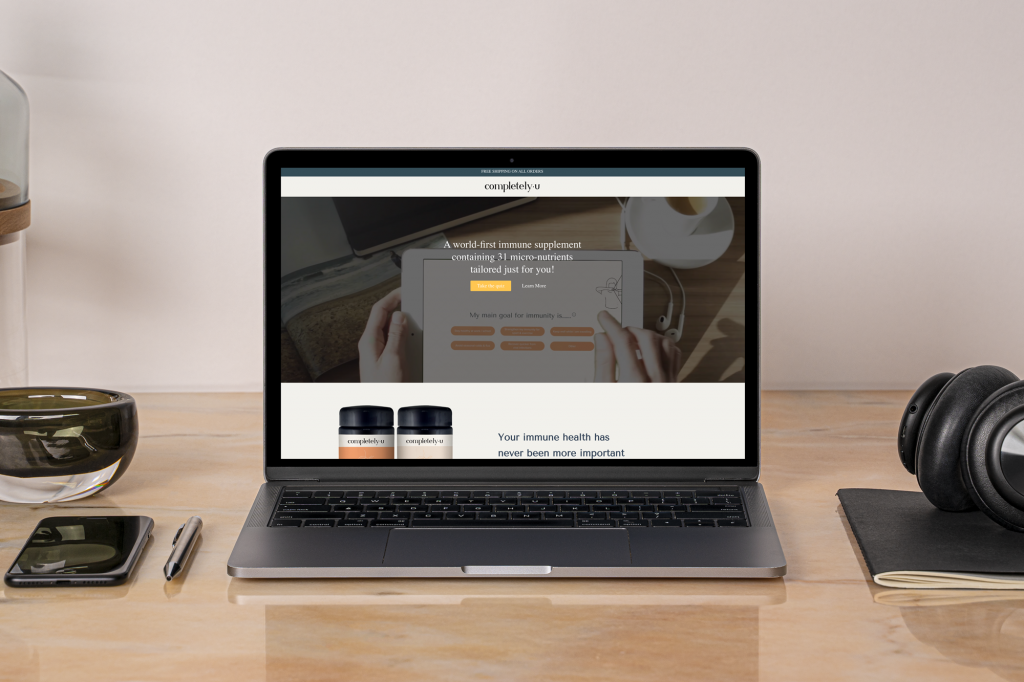 The MVP was implemented in a sequence of 20Day sprints to iteratively develop features and validate completed features with product stakeholders.
Sprint 1: Validated MVP wireframe.
– Clickable Figma wireframe
– Blueprint for MVP build
– Validated with target users
Sprint 2: Tested and accepted MVP implementation installed onto production host
Sprint 3: User testing and interviews to gather data on
– Usability and functionality
– Value proposition
– Branding
– Communication/language style
– Navigation and information architecture
The Team


The End Result
Completely U were able to take their fully validated MVP to market in under four months, allowing them to gain crucial feedback on the product that will guide future development and business direction.