Ep14 – Tim Duggan
KILLER… perhaps not the most obvious acronym for a constructive process, but Tim Duggan believes the best ideas are exactly that: Kind, Impactful, Loved, Lasting, East and Repeatable.
Having penned the much-heralded & highly awarded 'Cult Status', Tim's follow-up title provides a simple 8-step methodology for turning good ideas into great ones by harnessing the power of creativity.
During his second appearance on That Digital Village Show!, he sits down with Luke and Paul to give invaluable insight into his latest book, why he prefers hippos over gorillas and the need to schedule boredom. 
It's an unmissable episode for anybody looking to harness their creativity – a quality he believes all have engrained – to provide fresh thinking for seemingly complex problems. I think we all agree it's something we could use right now…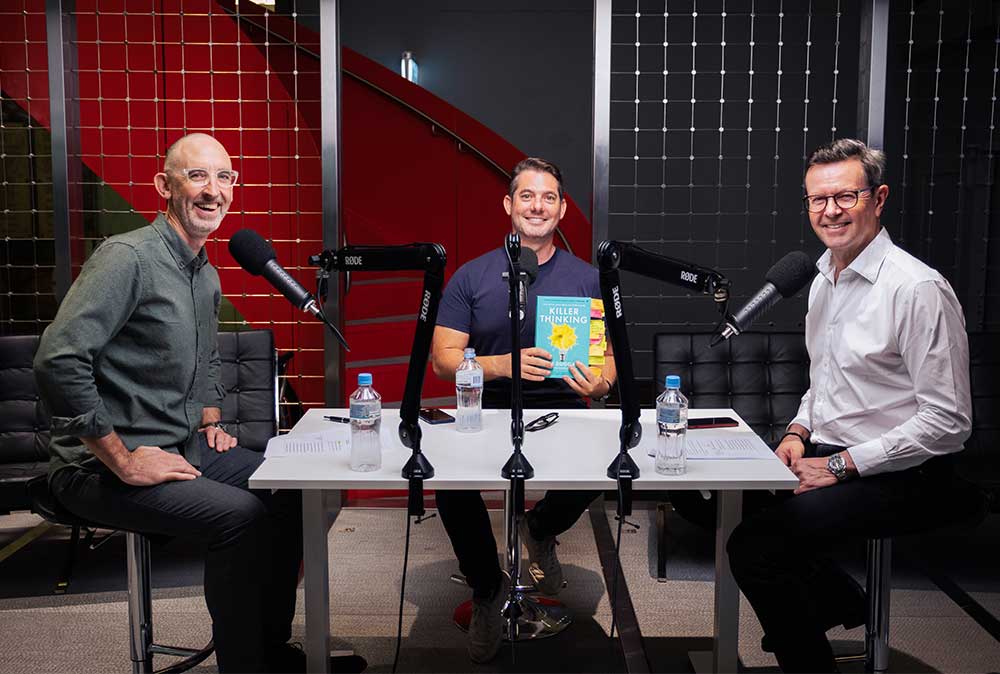 Tim is an author, advisor and optimist who firmly believes in the power of business to do good.
He has co-founded several digital media ventures, most notably Junkee Media, the leading digital publisher for young Australians, which was acquired by ASX-listed oOh!media.

His first book, 'Cult Status: How To Build A Business People Adore', was named the Best Entrepreneurship and Small Business Book at the 2021 Australian Business Book Awards. His second book on creativity in the workplace, Killer Thinking, is out now.

He's also currently the Chairman of the Digital Publishers Alliance, a group representing over 100 titles from the leading independent publishers in the country, as well as working with a range of businesses that he's passionate about.