Health tech start-up Mundae built a team of Digital Village specialists to take them from idea to MVP to market.
The Challenge
Having used several applications on the market and found them cumbersome, Mundae saw an opportunity to enter the health tech market and develop an application for exercise physiologists and physiotherapists.
The aim was to manage engagements between health care providers and their clients when providing routines to help clients improve their health.
A gap in the market had been identified but, having little tech experience, Mundae's founder wanted to fully explore and test the idea before committing an investment for development.
The Solution
Digital Village ran a design sprint to rapidly explore and validate Mundae's idea with four key actions and objectives.
1. Understand the needs of the two top line customer segments – health practitioners and their clients.
2. Develop a customer journey that outlines the needs, wants and expectations for engagements between the two customer segments.
3. Further unpack opportunities then ideate and design a potential solution.
4. Develop an MVP to test the idea with real customers with minimal investment.
A web app was developed with key functionality and shared with a closed group of practitioners to use with their clients. Feedback was gathered around practicality, future functionality and ultimately whether or not the idea was worth developing further.


The Team
A team of digital specialists was assembled that scaled up and down with the stages of the project.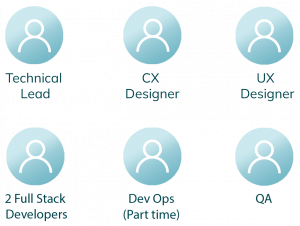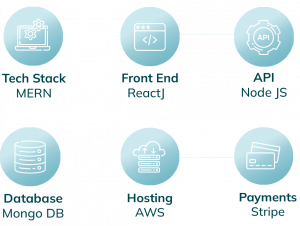 The End Result
Following the overwhelmingly positive reception to the MVP, more funding was secured in order to further develop functionality and take the product to market.
During testing, a clear preference in devices was found between demographics. Specialists needed the flexibility to work on both mobile and desktop to set up and share routines.
Younger clients preferred mobile and older patients preferred to follow along with routines on desktop.
To cater to the available budget, a progressive web app was developed that would deliver the experience on both platforms.