Aligning work and life so they compliment each other
The purpose of this meetup was to connect with fellow Digital Project Managers and tech specialists and share our experiences and knowledge for us all to run more effective projects.
To explore how we as technologists and change makers can build a solution to the following question:
How can we (as people in tech) align our personal purpose with our work so to make a good living by working on projects that have a positive contribution to society and the world?
This is something I believe to be important not only to our personal happiness and fulfillment but to the world we live in. If we are not working towards a better future for people and planet, then we cannot expect life to remain as dandy as it is now.
We are now at a point in time where we have the technology, the knowledge and the capacity to solve all the problems in the world. These meetups are a step towards building technology for a better future.
Talking work, talking life
20 technologists, change makers and business owners created a circle at the beautiful Sydney Work Club and played cards. Thankyou to everyone for sharing and the great conversations that were had.
We spoke about;
Careers and life choices
The challenges of Freelancing
Problems faced when building technology products
Successful Project Management Insights
social organisational structures
and much more
How does the card game work?
There is 6 decks of cards and each deck represents a category (Web Development, Freelancing & Entrepreneurship, Technology & Impact, Project Management, Work:Life Balance, and 'Did you know"). On each card is a statement or question.
Sitting in a circle, a dice is passed around, and when rolled the landing number dictates which deck of cards the participant picks ups, reads out and starts a discussion.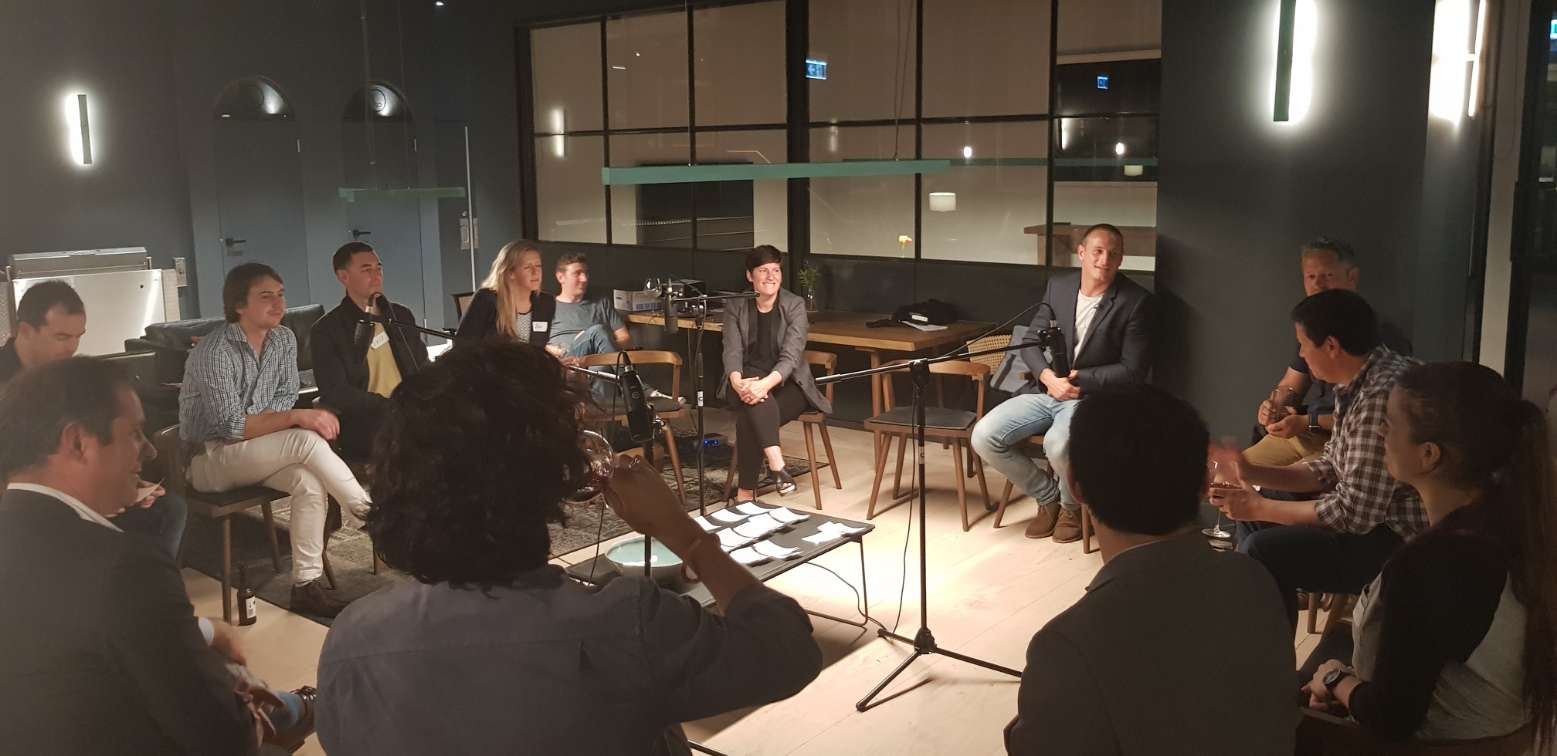 Some questions asked
In the design process is it better to work with one person or a team to make design decisions?
---
I'm just starting out in Web Dev, am I better of specialising in one Language?
---
How To Quote a Project based on value rather than by the hour?
---
Why do people Freelance?
---
As a business owner. what are your biggest challenges faced when building your product or website?
---
What makes a good Digital Project Manager?
---
When is it a good scenario NOT to use offshore teams?
 You can hear some snippets below and send us your email to subscribe to the whole podcast and future recordings.