by Paul Scott, Director and Board Advisor at Digital Village
Payment Platforms are often referred to as the rails on which commerce transacts. It's an interesting analogy, given the gauge of rails used today on most of the world's train tracks were established by the Romans over 2,000 years ago, and has not changed significantly since in most parts of the world. Payments Platforms haven't been around for the equivalent of seconds, but we have multiple incarnations, and none entirely seems to meet customer needs.
Technology can be tricky bedfellow. Take payment platforms for example. Before 'digital' was even a twinkle in John Vincent Atanasoff's eye, banks were using multiple payment reconciliation methods — all paper-based of course. Records were kept in dusty ledgers scribed with ink pens by crusty men in starched shirts and voluminous morning coats.
Roll forward 90 years, and here in Australia, we have an abundance of digital payment platforms. Which is odd, because usually when technology replaces manual processes, you'd expect some degree of consolidation, streamlining and a leap forward — innovation perhaps.
Eftpos was born some ten years later and stands for electronic funds transfer at point of sale. It's principally aimed at credit, debit and payment terminal transactions. Its also owned by the big four banks via a company called Cardlink.
BPAY was established in 1987 by the big four banks in Australia. It was the world's first phone-based payment system. Nowadays its a full-blown digital bill payment platform.
The New Payments Platform is owned by 13 banks. It's the new kid on the block, formed in 2013 and launched to the public in 2018. They were given an innovation mandate and launched an instant settlement process which uses phone numbers, email addresses as well as ABN's.
Between them, each of the three principle payment platforms serves every business and consumer in Australia, but why three? Well, it's a result of several factors, federal, industry institutions, regulators and the banks all had a hand to ensure the applecart remains upright.
Now there's a move to seek consolidation, but just how long that will take and what the composition of the outcome could look like is anyone's guess. There's a bucket-load of vested interest and the glacial pace of change in banking to consider. In their wisdom, Australian Payments Council chair Robert Milliner has been appointed as the independent convener of a special industry committee examining NPP Australia's proposed merger with BPay and Eftpos.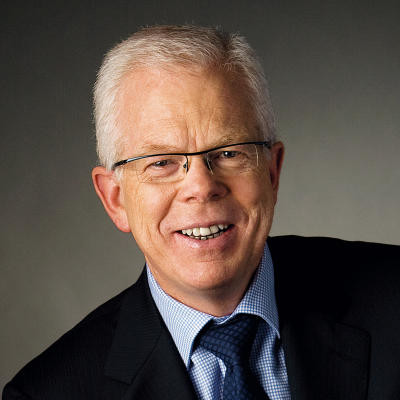 Not content with the existing complexity APC's decided to have Milliner's committee operate within a NPP-owned subsidiary, Industry Administration Committee Pty Ltd (ICA).
The purpose of ICA is to establish a governance framework for "making non-binding recommendations" on the merits of merging NPP Australia's operations with the two domestic payments schemes.
The technology aspect of this is interesting. It's a classic case legacy myopia. The core systems underpinning BPAY and Eftpos are 40 years old. Ask any digital solution builder what they'd recommend its likely to be 'Reno' versus 'Doer-Upper'. In other words, it would be easier, quicker and better to build from scratch. Why? Because it takes 1/10 of the time to build the equivalent of 40 years ago and costs a fraction of what it takes to consolidate and build on top of existing computer code.
Speaking to people like Andrew Walker — the Impatient Futurist and you understand the logic. He's spent a career showing retailers, banks, and insurance companies that building and consolidation on top of old systems is a waste of money and never delivers the desired outcome. Better to start with a blank screen, start solving one problem at a time and deliver outcomes users need.
Likewise, a senior executive in one of the three principal platforms explained it as follows: "Another industry insider concluded: "I feel the big four banks, in their current form, are not good for Australia, particularly over the longer term. They need to innovate, with a view to extending their business into a 'platform', with open support and collaboration for new entrants. An ecosystem if you will. Only this will deliver useful products and services to the Australian market and ensure the ongoing relevance of the big 4." He concluded: "Otherwise, bring on the 'asteroid' for these dinosaurs."
What happens next? Well, major shareholders in each of the platforms — the banks — will examine the landscape, sound out the regulators and oversight boards and decide what they can get away with. Sorry, I mean they will have an epiphany, recognise the extraordinary opportunity they have to leap forward with a new technology solution to payments people want and need. Maybe.